Joseph Williams, President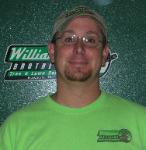 High School: Riverheads High School; Greenville, VA
College: James Madison University, Bachelor of Business Administration
Professional Credentials: ISA Certified Arborist (MA-4309A), Certified Tree Worker/Climber Specialist, Certified Tree Worker Evaluator, Certified Tree Care Safety Specialist
When not climbing trees you can find Joseph making memories with his son Haze and daughter Carrington.
Chapman Williams, Vice President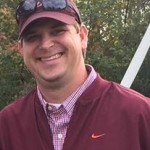 High School: Riverheads High School; Greenville, VA
College: Virginia Polytechnic Institute and State University, Bachelor of Science- Horticulture
Professional Credentials: ISA Certified Arborist (MA-4388A)
When he is not organizing crews and managing day to day operations, you can find Chapman making memories with his wife Kasey and their two littles, Anna and Alex.
Sarah Williams, Office Manager
Sarah lives in Augusta County with her dog Mia. She is active in her church at Bethel Presbyterian Church. She also takes and does the Accounting and Human Resources here at the office.
Arnold Kephart, Shop Manager/Mechanic
Chris Huffman, Arborist Team Supervisor
Chris is a childhood friend of the Brothers. He is a Certified Arborist with a Bachelor of Science in Forestry from Virginia Tech. He supervises the tree crew, runs equipment, and performs special projects as needed. When not working, he spends some of his time with his wife, Tammy, and the rest of it hunting and fishing!
Patrick Lawrence, Field Operations Supervisor
Matt Chandler, Turfgrass Specialist/Certified Pesticide Applicator
Robin McCall,

Landscape Designer/Sales
Robin is a Virginia Tech graduate in the Horticulture. She has numerous years of re-wholesale nursery sales working with contractors, and several years of taking care of the landscape for the high-end residential customer. Working in the NOVA area she also worked with the commercial maintenance. She moved from Winchester, VA in 2018. Robin's son attends Riverheads Elementary School. They enjoy working with his 4-H projects, hiking, and playing with their dog. She also enjoys floral design in her spare time for weddings, funerals, and other events.
Papa Joe Williams, Consulting Turf Specialist/Aquatics
"Papa Joe," to distinguish him from his son Joseph (often thought of as Joe), works for his sons during the "green season" managing the turf fertilization/weed control programs. Holding Biology and Chemistry degrees he is exceptionally qualified and knowledgeable about the chemicals used and how to properly mix and apply them. He has been using this knowledge for the past 6 years with the Williams Brothers to manage turf and solve related problems He is State Licensed and Certified for pesticide application. In his spare time, he operates a small beef cattle herd. And as a concerned conservationist and environmentalist, he gets away at least once a year to fly fish for Salmon, Steelhead, and Browns along the tributaries of Lake Ontario.
Shop Team
Arnold Kephart, Shop Manager/Mechanic