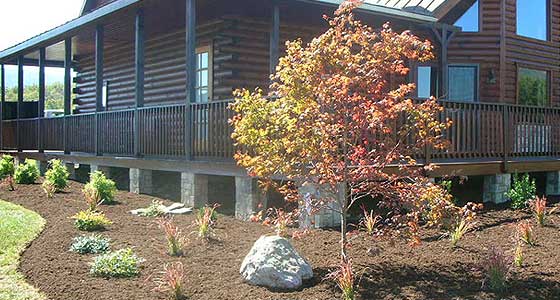 Out of control shrubs? Beds full of weeds? Relax…We got this.
Nothing says more about your home or office than its landscaping. Since our inception, we have been listening to our clients and adding services to further aid in the care of their property. We now offer a complete range of landscaping services to make sure your landscaping is saying what you want it to.
Williams Brothers has certified horticulturists on staff to answer plant questions and help select appropriate plants and care methods. Certified spray technicians maintain beds and lawns against pests, be it weed or bug. No matter what the issue trained staff is looking out for your best interests.
SERVICES
• Landscape Design and Installation
• Edging and Mulching
• Maintenance Pruning
• Chemical Weed Control
• Pest and Disease Treatments
• Snow and Leaf Removal and Gutter Cleaning
• Bed and Garden Renovations
• Hardscaping- Patios, Walkways, and Walls
EQUIPMENT
A lot of hand tools and elbow grease, elbow grease, elbow grease!! In most cases, that's what it takes. Other times you need a little added help. For those occasions, we have an array of heavy equipment from skid loaders and tractors, to mini excavators, and a fleet of vehicles capable of hauling the heavy loads.