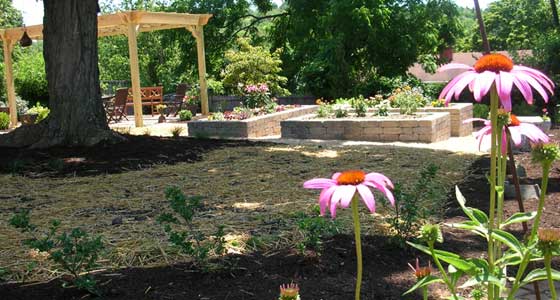 While still in high school Joseph and Chapman, the owners of Williams Brothers, began accumulating yards to mow. Their list was long by the time they graduated from Riverheads High School, but they needed to go to college if they were going to take their business to the next level. So off they went each their own direction. But, so as not to leave their customers in the lurch, they hired help to be sure they could continue meeting their customers' needs. With college under their belts, they had a whole new set of skills and information and they expanded the business once again, adding more employees and a host of new services.
Today they continue to grow, adding services and educating themselves and their staff. Services are based on a combination of experience and current industry standards and practices. It's part of what sets Williams Brothers apart from the others.
Our Mission
Our goal is to treat your property as it were our own, providing professional services and accomplishing the highest customer satisfation in the Shenandoah Valley.
Our Guarantee
We strive for 100% satisfaction thru excellent service. From time to time, however, we may fall short during the execution of a service. By all means, let us know! We will do what it takes to make things right. We understand your satisfaction is important and imperative for future business and referrals.
Please check the Resources tab for specific work guarantees.